Our Company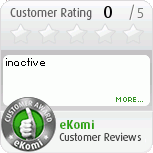 Established in 2009 with the vision to provide the most comprehensive range of bathroom TVs to the UK market.
Our fascination with innovation and technology means we are always bringing the latest and best products to our customers before anyone else. We are the true specialist when it comes down to bathroom TVs and we welcome you to browse our website.
We are also proud to now bring to you the new Watervue wireless bathroom speakers so you can listen to music through your personal devices with no cables and we also bring you the first of its kind Bathroom smart TV. We are your one stop shop for bathroom technology.
Click here to see a video review